This client made the decision to celebrate the history of their craftsman style house by commissioning André to recreate a hand painted William Morris Fabric design on the walls of the parlor.
With research completed and the base texture in place, the André team laser cut a precise stencil, layered the underpainting then hand painted the highlight colors giving dimension. Finally the team sanded through it to give it a soft hand, resembling fabric. 
This treatment inspired a dark copper gilt ceiling and has inspired other André clients to utilize William Morris designs in their spaces, curating the work of Master painters from André.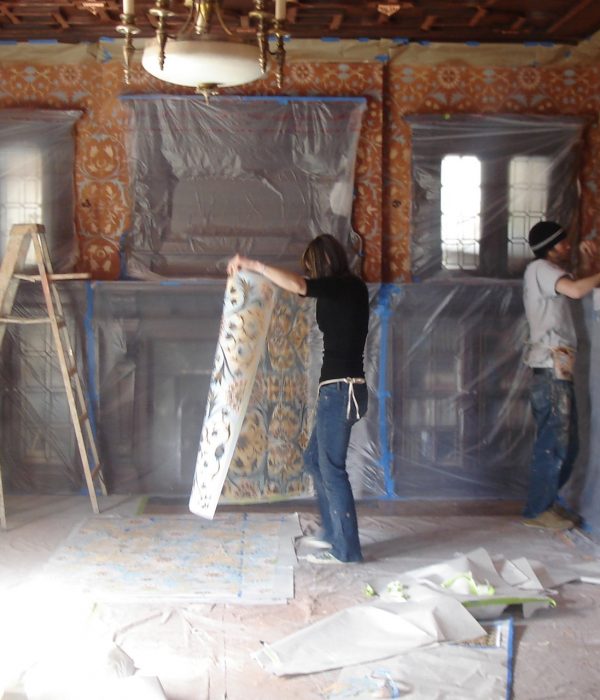 Choosing to live in a historic district comes with some responsibility to our architectural heritage.