Hand painted ornament, gilding, patterns with details inspired from historically signifigant women of the world. La Feminine Magie Collection by André celebrates women who dare to design and craft their own spaces. 

In times past, women have taken heart to craft a life of luxury for their family. In this effort some of the most incredible and influential interiors have been invented. In the time of Marie Antoinette, interiors were crafted that inspired many to come. The Petit Trianon of Queen Antoinette was a sanctuary that provided her the safety she needed to cope with the barrage of expectations that were bestowed upon her. 
In 1905, Beatrice Ephrussi de Rothschild chose Cap Ferrat in the south of France to construct such a sanctuary. Borrowing from Queen Antoinette's vision, there was no expense spared; some of the pieces from the Baroness's chateau being from artists such as Tiepolo and decorative panels taken from the Hotel Paris.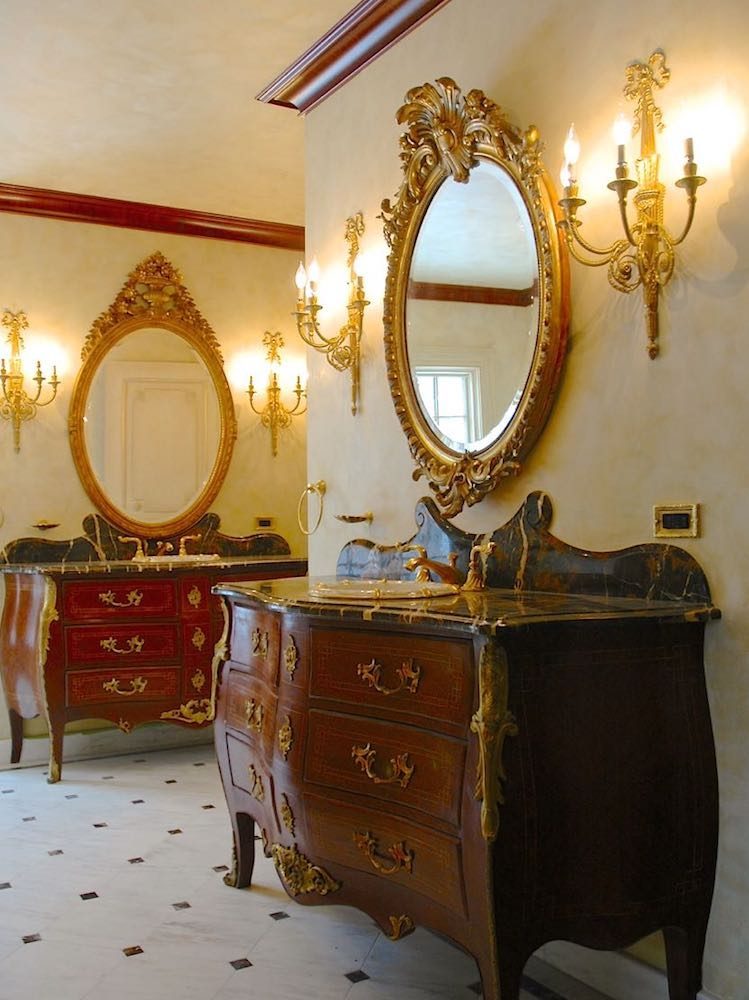 All of these structures stand today in a testament to the powerful times in our history where the love of a great life can leave a legacy worthy of remembrance. This spirit will never pass and courses through human history still today. 
André represents beauty, personalization and craftsmanship producing classical, hand painted decoration for the home. We assist clients around the world in curating the work of Master Decorative Painters in their homes. André houses the largest group of master painters in history and works with those who choose to curate this work in their homes, finding authenticity and beauty through personalization as has been done by the great curators of the Renaissance.