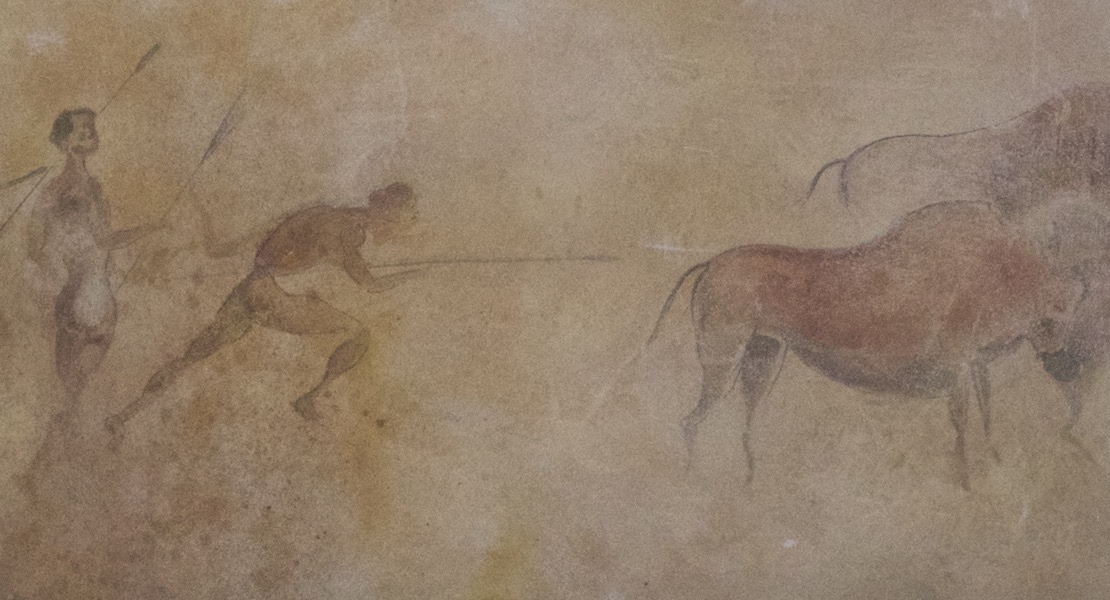 Agreeing immediately with the client that crafting a room in the spirit of the cave paintings of Lascaux would be timeless, André started designing this space. The initial design was to take the imagery further than the message of the 17,300 year old cave paintings and into a narrative that would progress from hunting and gathering to agriculture.
Using the first hand knowledge of Roman born, master painter Nicola Vigini, the piece began to take life.
Undeniably a room that will be enjoyed by this young cave dweller through his college years.
Apprentice Jon and his team of students prepared the space for the finish and gathered the materials for the handmade plaster. Mr. Vigini flew in to meet with the client and his son to discuss the caves of Lascaux and the details of the space. Taking liberty on the design, the drawings travel around the room showing man's progression from primitive to cultured.
Master Decorative Painter Vigini invited the youngster to join him during the process, having the young man carve into the plaster, permanently making his mark in the space in which he would grow up. The team of André was on site for 8 weeks; the boy will be there, every day, for the most impressionable time of his life.